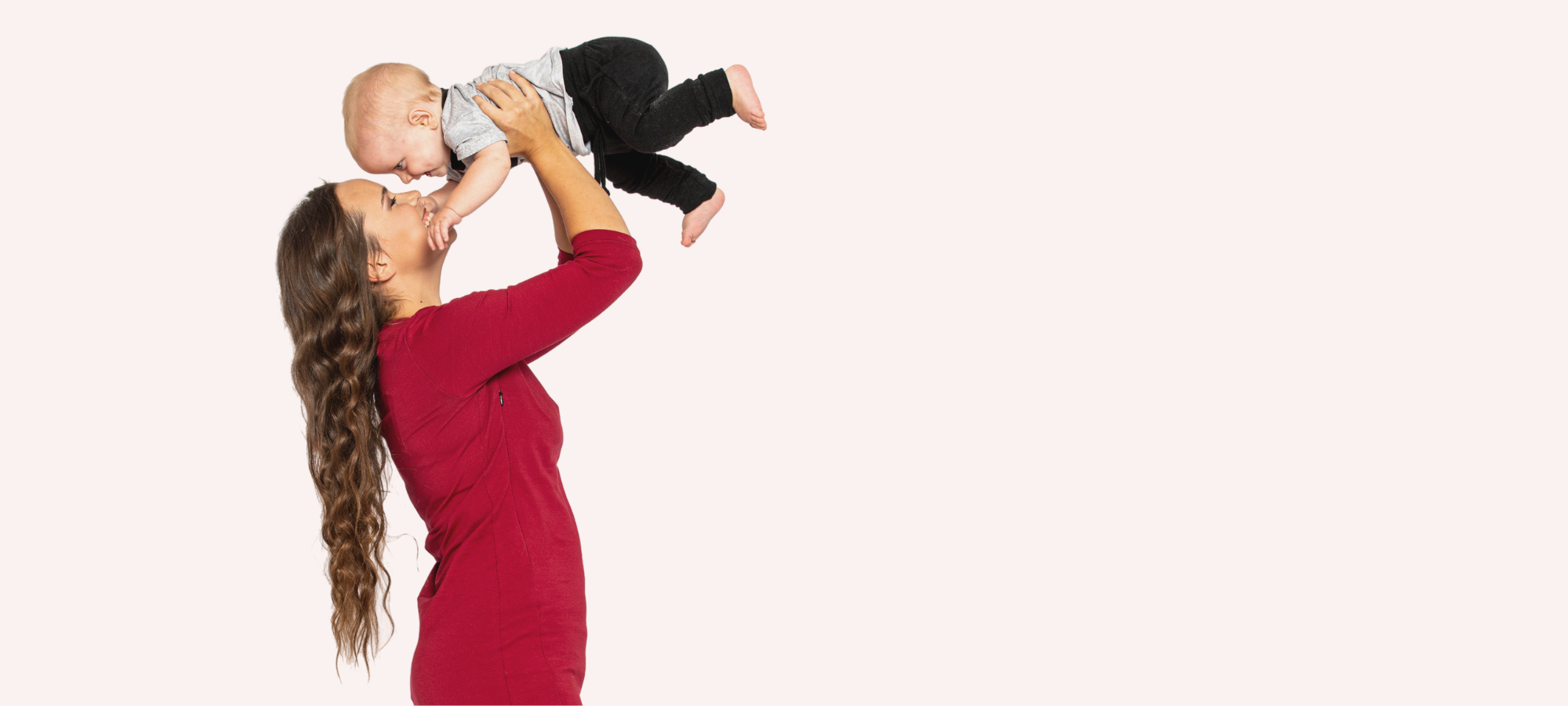 Discover our collection of nursing sweaters, specially designed to meet the needs of modern moms.
Our sweaters combine style, comfort, and practicality, offering an elegant solution for discreetly breastfeeding your baby. Let us introduce you to the benefits of our nursing sweaters and why they are an essential choice for moms who want to combine comfort and fashion.
Comfort above all!
Our nursing sweaters are made from soft and stretchy fabrics that perfectly adapt to your ever-changing body during the breastfeeding period. Discreet seams and breathable materials ensure optimal comfort, allowing you to feel at ease throughout the day. Whether you're at home or on the go, our nursing sweaters provide the freedom of movement you need.
Practicality and discretion
Thanks to their clever design, our nursing sweaters offer unparalleled ease of use. Discreet openings hidden within the sweater's design allow for easy and discreet access to the breast, without compromising your style. Whether you're at work, in public, or visiting friends, you can breastfeed your baby with confidence while maintaining your privacy. Our nursing sweaters are a practical choice for active moms who want to stay connected to their baby while continuing their daily activities.
Style and versatility
We firmly believe that motherhood should not mean sacrificing style. That's why our nursing sweaters are designed to be both functional and trendy. With a variety of colors, patterns, and modern cuts, our sweaters adapt to your existing wardrobe, allowing you to feel beautiful and confident while breastfeeding. Whether you prefer a casual or sophisticated look, our nursing sweaters are here to accompany you at every stage of your motherhood journey.
Nursing sweaters are an essential part of every mom's wardrobe who wants to combine comfort, practicality, and style. With our carefully designed collection, you can fully enjoy your breastfeeding experience with peace of mind. Don't wait any longer and discover our nursing sweaters today for a maternity filled with comfort and style.